Values & Objectives – Chord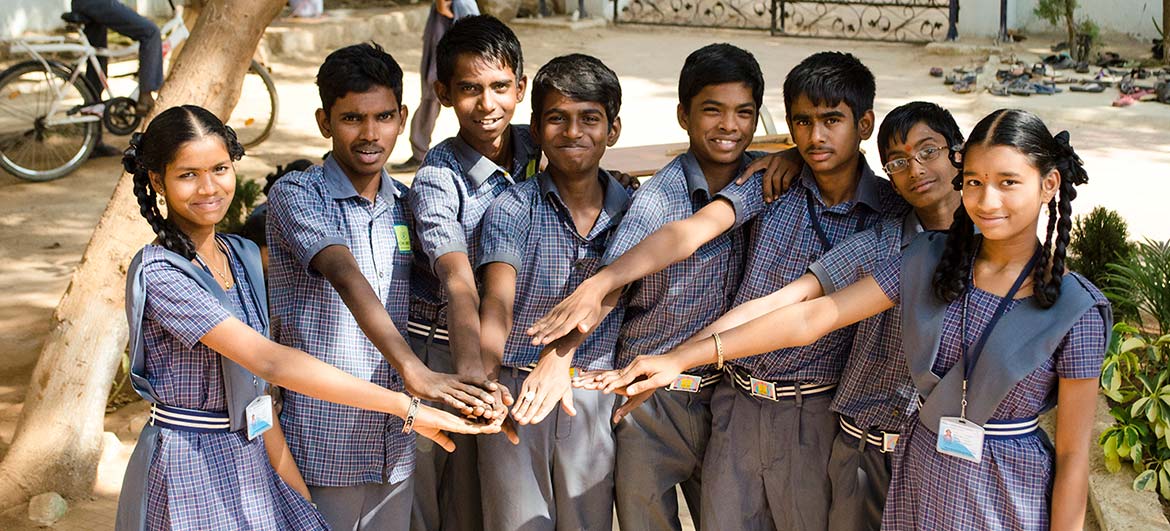 VALUES AND OBJECTIVES – CHORD
Every child is uniquely gifted and deserves a childhood and quality education. Education is a social investment resulting in long term benefits
Skill Development and Training is a National imperative for sustainable Economic Growth
Equal opportunity and Social Justice ensure Economic Development
Pursuit of individual Liberty and Fraternity ensure National integrity
People are a resource worth investing
CHORD OBJECTIVES
ELIMINATION OF CHILD LABOUR
Values & Objectives – Chord, Elimination of child labour and protection of child rights through residential and day school education ensuring the fundamental right to education guaranteed to all children under Right To Education Act 2009 and providing an encouraging learning environment through child centered curriculum for underprivileged children with special focus on girl children
EDUCATION
Education is a social investment and empowering tool resulting in long term benefits for the entire nation as such Quality holistic education that develop the mental, social, physical and spiritual capabilities of our children should be provided irrespective of their backgrounds
LIVELIHOOD OPTION/VOCATIONAL
To provide employable skill Training in Short term employable courses to  young men and women providing a sustainable solution to the future of the vulnerable and dropout youth through skill education and training. We aim to transform these young individuals and produce self-reliant and skilled livelihood earners in a short period of time.
WOMEN EMPOWERMENT
Women play a key role in making change at the grassroots.  Therefore women of the community need to be armed with skill and knowledge to overcome their own financial backwardness and the emphasis should also be on gender equality, women inclusion and socio-economic liberation of women. This will ensure empowered women transforming communities positively.
COMMUNITY DEVELOPMENT
To eradicate poverty and transform communities towards prosperity and growth by employing education, training and livelihood opportunity as collaterals
CHILD RIGHTS ADVOCACY
Sensitization of community on the issues of child rights and gender equality are one of the key components of our Mission. A concerted effort from all stakeholders in propagating the issue to break the silence and to galvanize public opinion is of paramount importance to our operations.